Online is a Big Place to
Cycle Around
Find more Biking Friends Here
Being a part of a community is always something interesting. New contacts, new experiences, new faces. Online world is a really big place to find new contacts, or...
Get lost. So...
---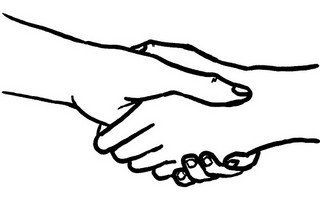 That's why I'm putting together this page. Word of mouth is sometimes the best thing to explore new reliable things.
If you are seeking to find more biking friendly sites, don't wait and take a look at these online biking resources (the list is renewed from time to time and, of course, one sunny day will become longer).
Singletraction What is your first thought when you hear words like "Volunteer mountain bike trailbuilders"? For me it is something closely related to the passion of biking. No trail to cycle around? Build one yourself! These guys call it "dig days". If it happens you live in the neighborhood, join them and create your own mountain biking adventure. Videos, photos and trails descriptions are included as well.

ScreamingMonkeyBike Blog about bikes. Thoughts about biking as a lifestyle. Blog owner calls this project as a spread of the word of cycling. I totally agree with the idea to spread some good news to all current and future bikes' lovers. And the good news are?... You can begin to influence your life by making one little step – get on your bike. Begin to ride. Little by little and you will see that some good things begin to happen around you. Less weight and better night sleep? This is only a beginning.

Jim's Bike Blog Intelligent and informative. Jim's Bike Blog is owned by retired journalist, Mr. Jim Peipert. The idea to start up a site was born in order to chronicle Jim's bike journey back in 2009. Anyway, Jim's Bike Blog has expanded its initial boundaries and now is a comprehensive source of various cycling related topics. Take a look at this blog if you are looking for new and interesting ideas how to encourage everyday cycling.

MtbOnline - Mountain Biking in South Africa - Online Mountain Bike Guide Have you ever been in South Africa? For biking? If not, it's time to experience the trails of the sandy continent. But before you do that, take a closer look at this mountain biking resource about cycling in South Africa. Trails descriptions, general information and lots of other useful staff here. So, are you ready for your mountain biking holydays in South Africa?

The Bicycle Site The most exhaustive resource I have found yet, specialized only in bikes and cycling topics. It's like a huge collection of various biking related sites, information collections and other resources. Take it as an encyclopedia of cycling. Various categories will help you to find the information you're looking for easier.
Leeds Cycling Action Group If it happens you are traveling somewhere in the area of Leeds, United Kingdom, do yourself a favor and take your bike with you. Leeds Cycling Action Group gives its best efforts to make Leeds and its outskirts a comfortable place to be on your bike. Various campaigns, social ride initiatives and cycling advices make this site really a worth resource to visit.
---